Breaking barriers & making adventure possible With Drop-ins
Warm weather are here, and it's time to get outdoors! Girth Hitch Guiding is making it easier than ever to experience via ferrata, rock climbing and rappelling. With our drop-in registration system, you can enjoy these amazing activities without having to coordinate with others – you'll even meet new people along the way. Girth Hitch Guiding is fully committed to break down any barriers and empower everyone to experience the thrill of adventure. You can take part in these exciting activities whenever it works with your schedule, at a rate that is more affordable. So, what are you waiting for? Grab your gear and come join Girth Hitch Guiding for an unforgettable experience! 
We all need to get away from the hustle and bustle of city life once in a while. Experience and adventure in the beauty of nature in the foothills of the Rockies. David Thompson Country is just west of Nordegg, just over 3 hours from both Edmonton and Calgary, and 2 hours from Red Deer. Whether traveling for a day trip or a couple days, there is so much to see and explore in the area.
You're invited to try one of these drop-in adventures: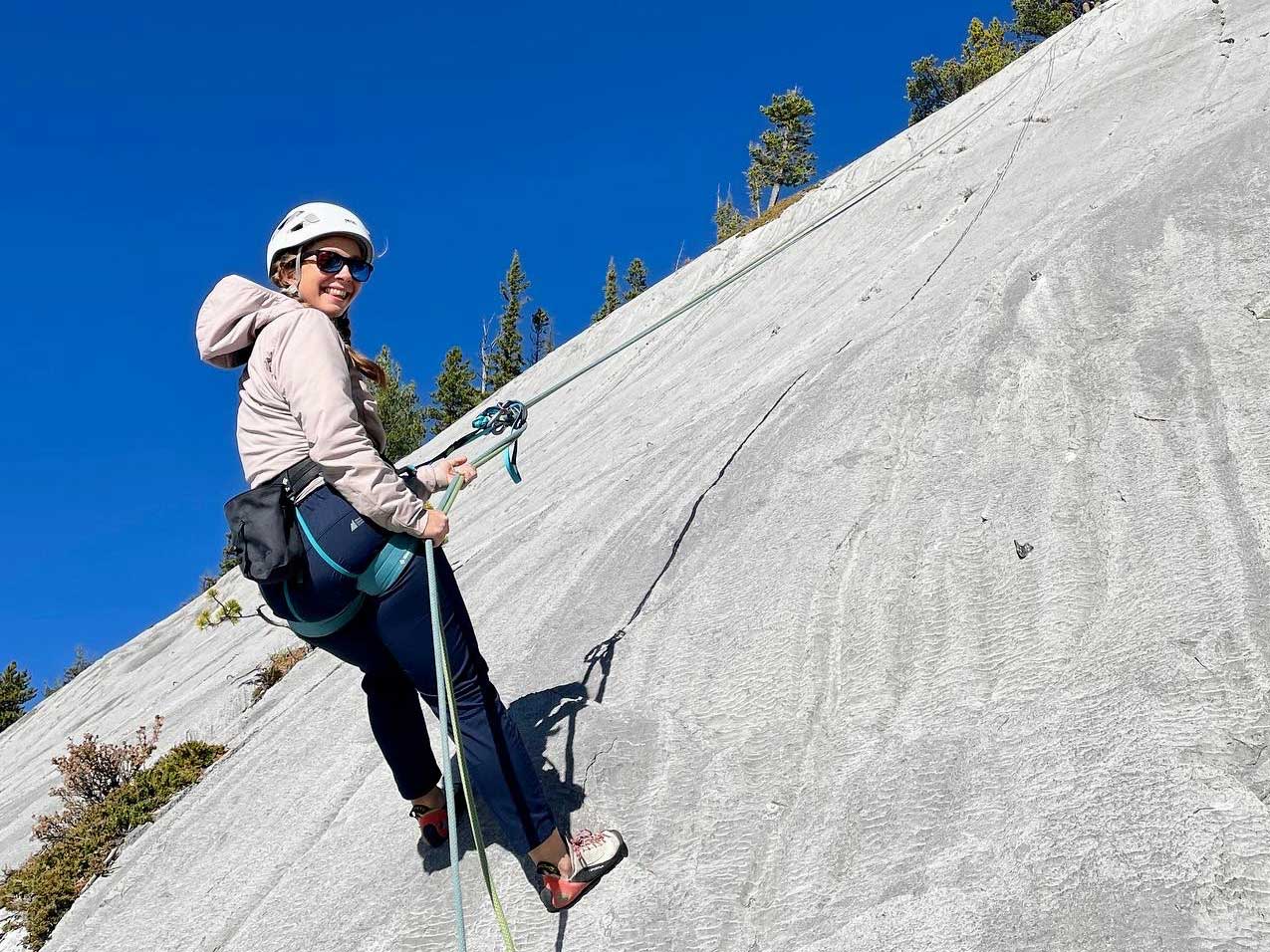 Rappel Down a Cliff Face
Rapelling is another spectacular activity that often gets overlooked. Hike up a stunning ridge overlooking the beautiful mountains and get ready to descend in a way like never before. Suspended over the ridge, you'll get to soak in the views as you experience the thrill of descending the mountain face.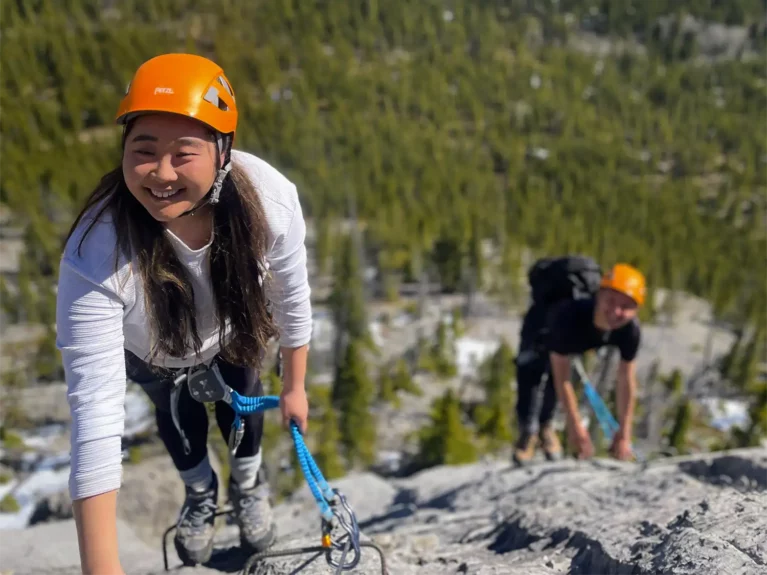 Climb 'The Fox' Via Ferrata
For those looking for an adrenaline-pumping adventure, The Fox Via Ferrata in Nordegg is the perfect choice. Whether you're a seasoned adventurer or a beginner, this amazing mountain climbing experience has something for everyone! With breathtaking views and thrilling terrain, this via ferrata provides an unforgettable experience.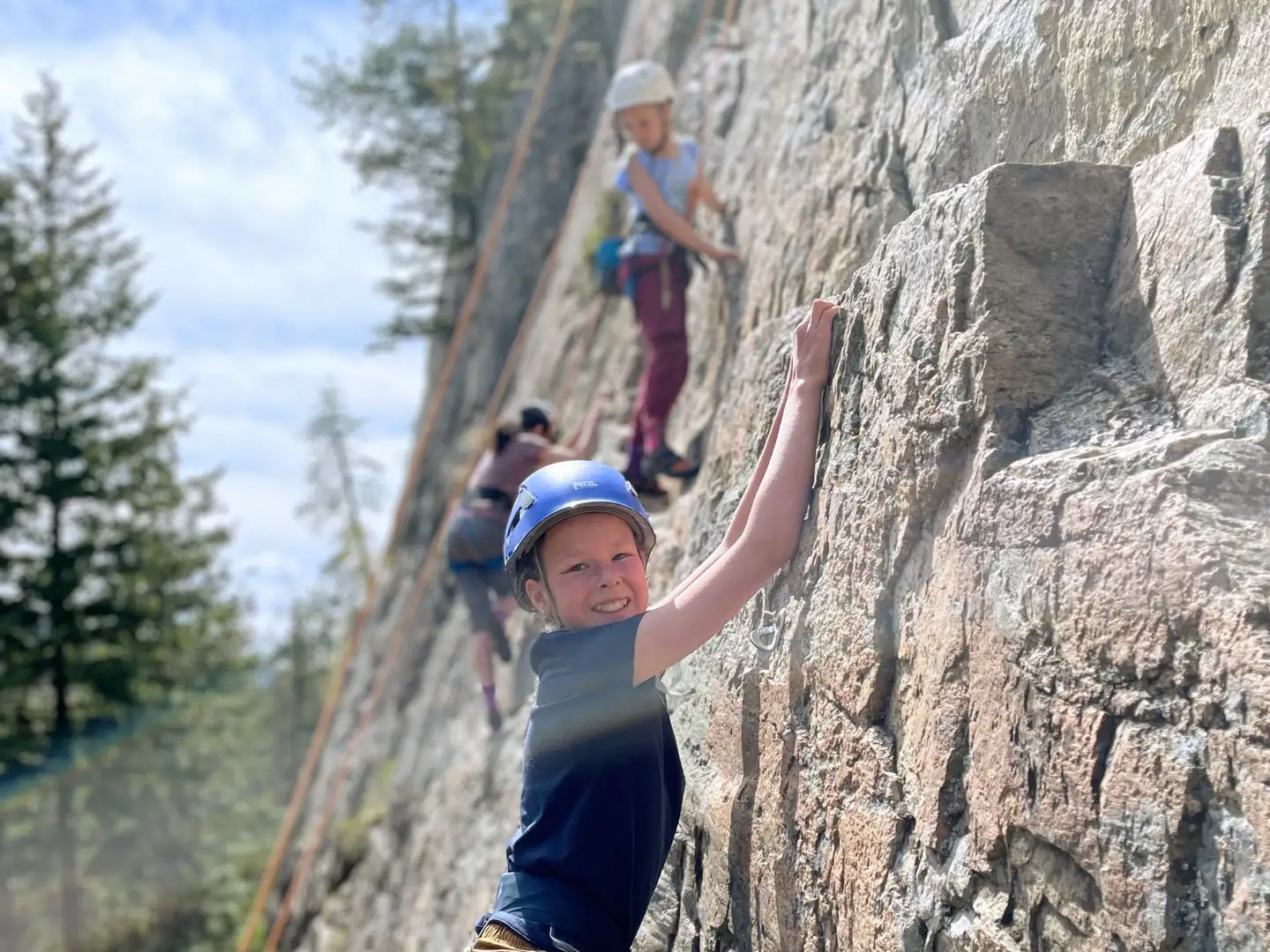 Try rock climbing outdoors
Via ferrata not quite your style? We got you covered! Girth Hitch Guiding would love to introduce you to rock climbing. With their experienced and knowledgeable guides, you'll be sure to have an unforgettable time exploring the stunning scenery and challenging yourself on exhilarating climbs up rocky faces.
Our knowledgeable guides will help you experience the thrill of these activities with safety in mind. With a variety of options available, there's something for everyone!
So Book a Drop In and let's get you out there!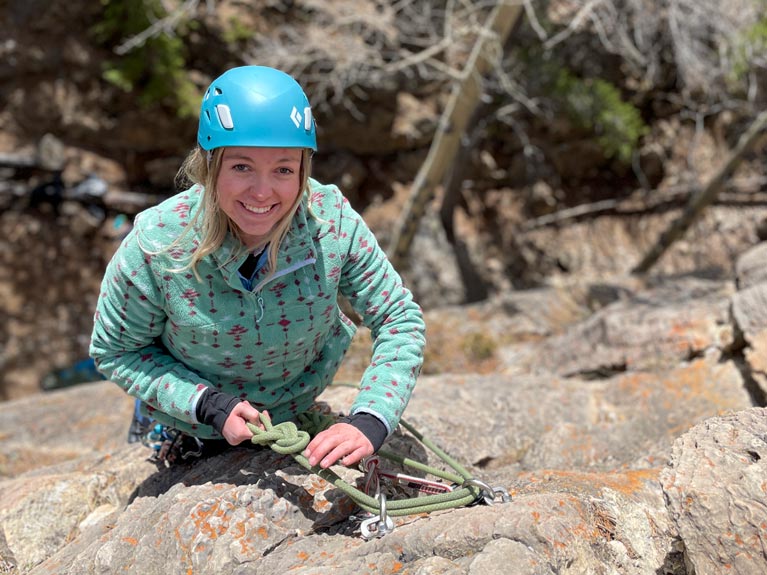 We've got all the gear you need
Are you ready for an adventure of a lifetime? Girth Hitch Guiding is here to provide you with an awesome guided experience complete with all the technical equipment you need. From helmets, harnesses, ropes and climbing shoes, Girth Hitch Guiding has everything you need to make your adventure unforgettable. 
All you need is a backpack with your adventure gear, lunch and water and we'll take care of the rest, so book a drop-in climb today!