Next Level your CLimbing & Mountain SKills
All Mountain Skill COurses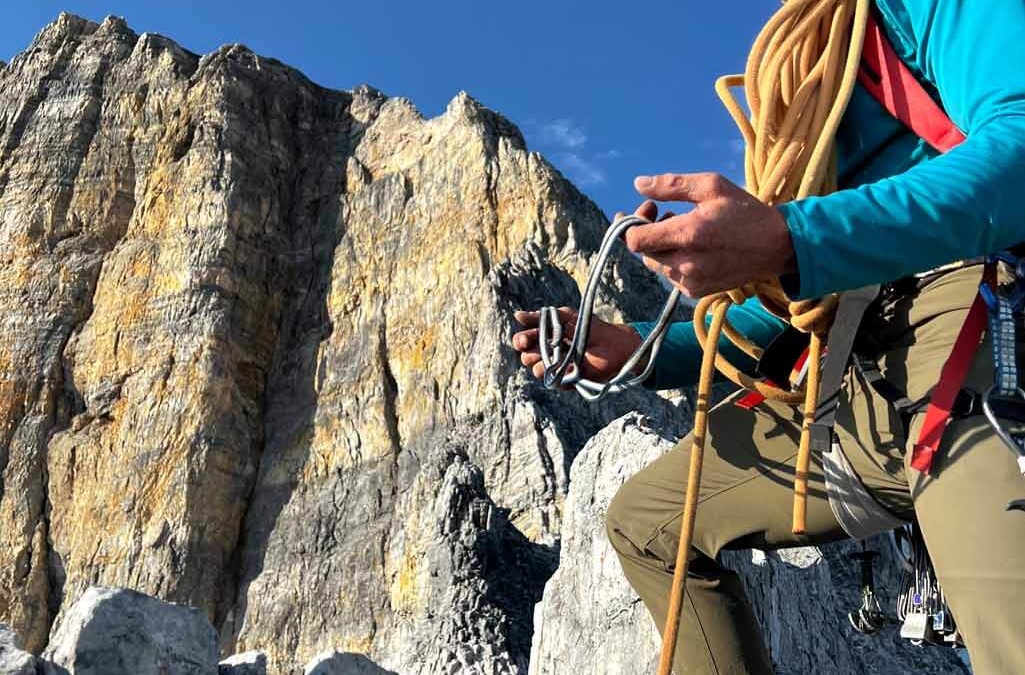 Smooth systems make multi pitch climbing manageable and fun! Take your team's safety seriously by forming smooth skills that will set you up for success.
Touching on a range of safety systems and climbing skills, you will sharpen your skills and expand your experience so that you can complete multi pitch climbs with confidence.
Rock safe or equivalent.
COST: $427 PER PERSON
read more
Learn to Lead climb rock or Ice. Learn rock rescue to climb safer. Head up to the Alpine and learn about the dynamic Alberta Rocky Mountains.
The Alberta Rockies are made for adventuring. We want to help you next level your mountain skills, whether you are just learning to lead or are an experienced alpinist and want to brush up on rescue skills, we want to share summer in the mountains with you!   
Built upon the belief that adventure can be transformational, let Girth Hitch Guiding take you on a life-affirming journey through the ancient mountains of the Alberta's Canadian Rockies. Based out of  Nordegg, Alberta we thrive on introducing outdoor enthusiasts – from beginners to experts – to our beautiful mountains.
Explore By Adventure Type
Explore Adventure Filters
Need help Choosing? View our Course Progressions:
Would you like to plan a custom Guided Adventure in the David Thompson Corridor, Jasper or the Bow Valley? We'd love to be a part of your Mountain trip!