Nordegg is a hamlet located on the eastern slopes of the Rocky Mountains, in Alberta, Canada. Although it is a small town on the map, it is part of David Thompson Country which boasts beautiful landscapes, abundant wildlife, and some of the best recreational opportunities in both the province and country. Nordegg is on the David Thompson Highway in Central Alberta, and is often noted as a hidden gem. The highway runs from Rocky Mountain House to the Alberta – BC border and Icefields Parkway. Some visitors stop for gas, a coffee, and a quick photo op on their way to Banff or Jasper, but wise travellers take the time to explore the area and all that it has to offer.
Planning Your Summer Road Trip through David Thompson Country
The David Thompson Highway is one of the most scenic road trips in Canada. Traversing the province of Alberta, the west end spans over 170 kilometers from Rocky Mountain House to Saskatchewan River Crossing and the Icefields Parkway, it takes you through some of the most beautiful landscapes in Alberta. Whether you're looking for an exciting weekend getaway or an epic road trip, planning your journey through David Thompson Country can help make it an unforgettable experience. Here are some tips to help you plan your trip along the David Thompson Highway.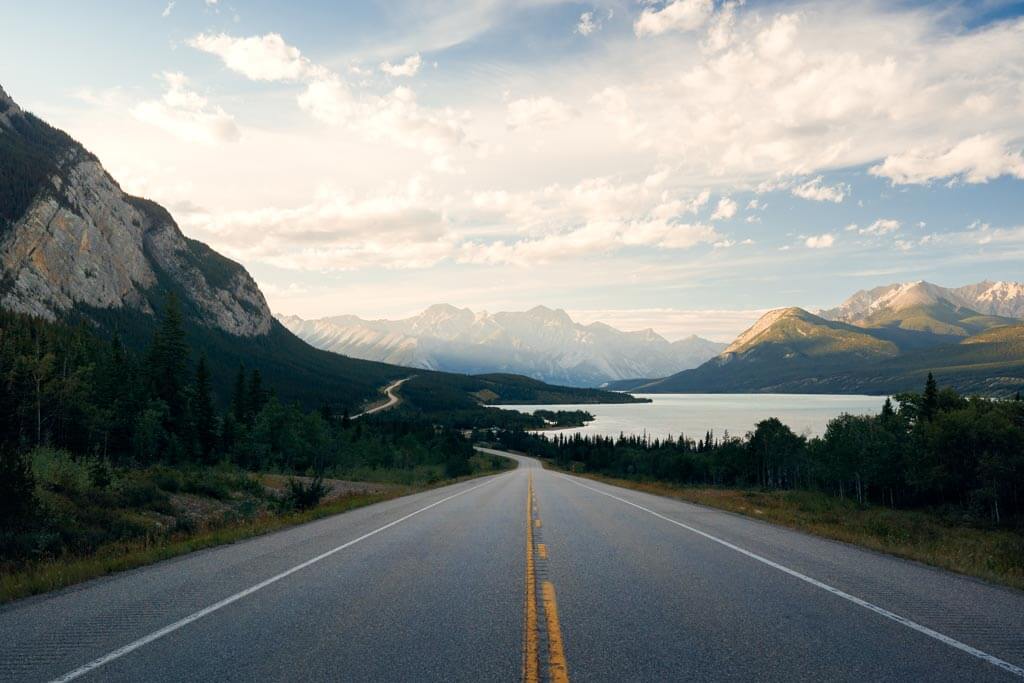 Key Things to remember:
Cell service is spotty, plan to be off the grid

Nordegg has food, lodging & fuel. There is also fuel at Bighorn Service near Crescent Falls.

There are many Alberta Parks parking lots along the highway and camping is allowed in many places with the Alberta Public Lands camping permit. 

There is plenty of wildlife, including bears. Clean up your garbage. In recent years, there has been more recepticles added, but prepare to pack it home with you, at least to the bins in Nordegg.

Many places, including Kootenay Plains are on important First Nations lands. Be respectful.

Most of the great stops are short, meaning you can string multiple awesome sights into one day.

Lake Abraham is big, windy and rough. It is not generally wise to boat on it.

Make sure you have enough food and water, as well as warm clothing and first aid. There is spotty cell service. You may be on your own out here.

Don't chop trees when camping. Bring firewood. Trees grow slower than you do.

Keep dogs leashed – there are still large animals out in winter, and open water and ice are extremely dangerous to dogs. 
The Top Things to Do and See on The David Thompson Highway in Summer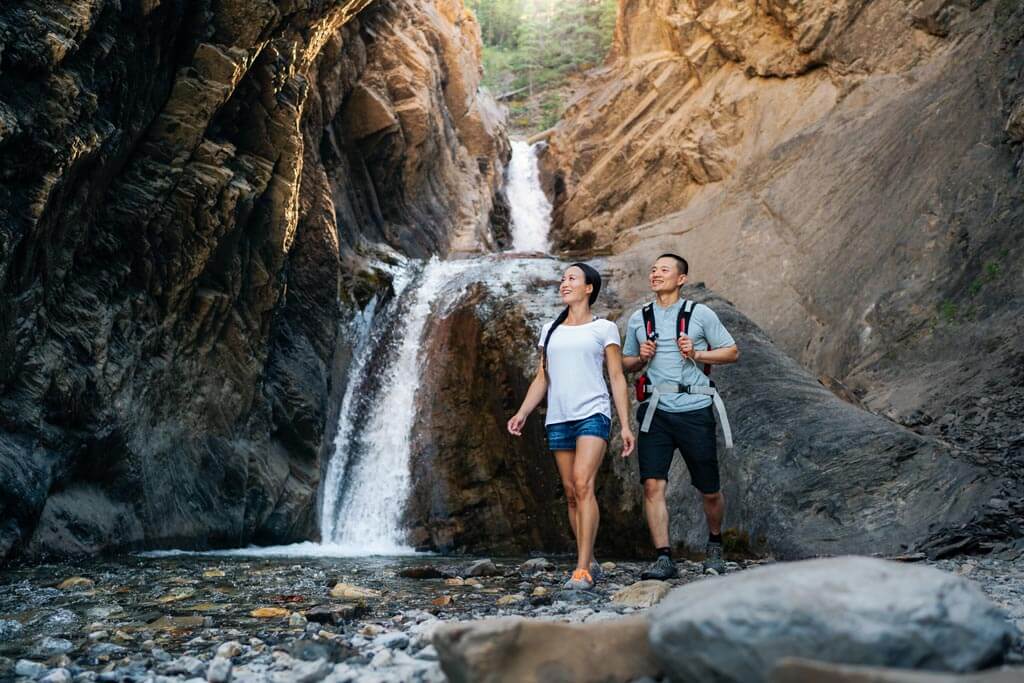 If you're looking for a hike, Nordegg is the perfect place to explore. The area has something for everyone, with trails varying in difficulty from beginner to advanced levels. Two favourite beginner hikes are Fish Lake and Goldeye Interpretive Trail. Both of these trails have very little elevation gain, and take you around a beautiful lake with a few rest stops around each loop. A moderate hike is the Coliseum Mountain Lookout which has switchbacks and finishes across the ridge to the summit. Tuff Puff is a more challenging route with steep incline, but the reward is in the finish with stellar panoramic views across the Abraham Lake valley. There are also a number of  multi-day backpacking routes in the David Thompson Corridor. If you'd like to hire a hiking guide, visit our Nordegg Adventures page.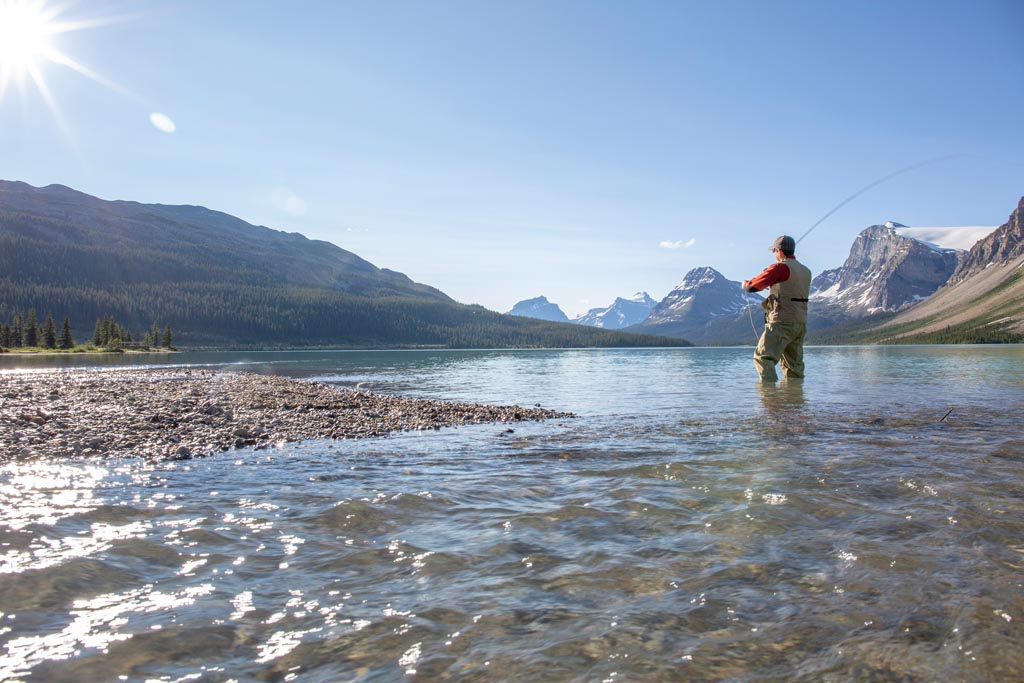 David Thompson Country is a great place for fishing enthusiasts to explore. Whether fly fishing or spinning, Nordegg has many popular rivers and lakes to choose from. Some locations are easily accessible from Highway 11, while others are a little more tucked away. Looking for something more easily accessed? Try Fish Lake, also known as Shunda Lake. Many people choose to camp at the beautiful provincial campground next to the lake. Those willing to drive a bit further will enjoy fly fishing along the Ram River. Anglers can expect to catch bull trout, westslope cutthroat trout, brook trout, rainbow trout and mountain whitefish.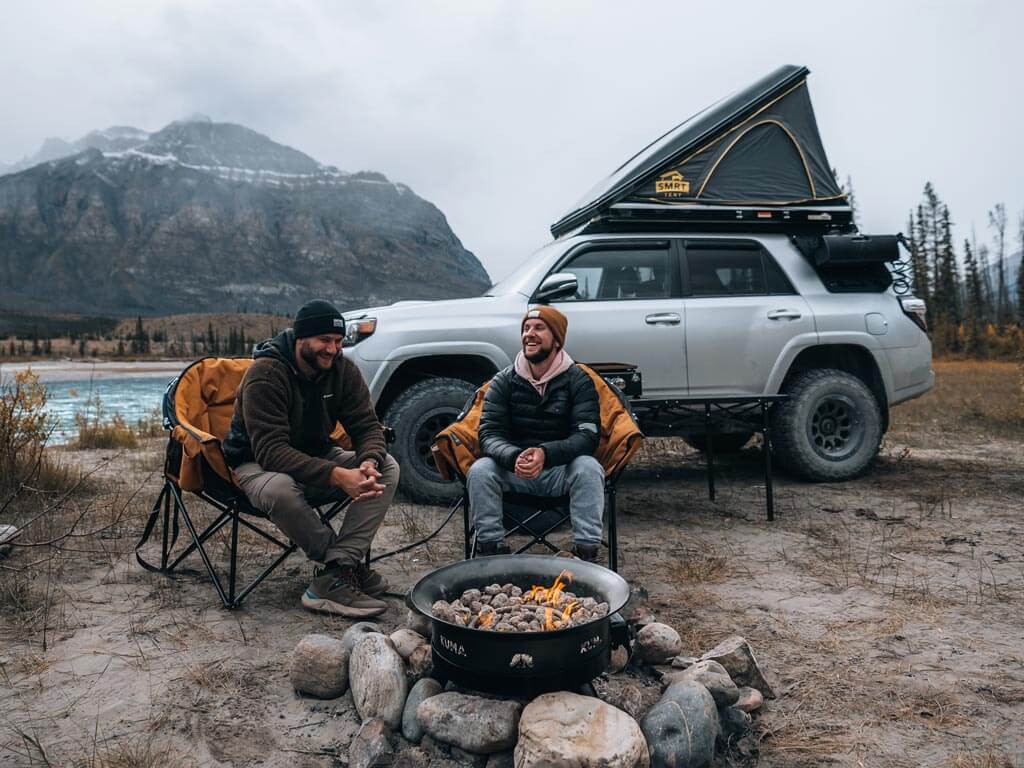 Camping is an activity that brings in many visitors to David Thompson Country. There are a few private and provincial campgrounds in the Nordegg area with services for RVs and trailers available. Some of our favourite spots include Upper Shunda Creek Campground, Fish Lake Campground, and Gold Eye Campground. Some of the campgrounds fill up early, so be sure to book ahead if needed. Further west, there are less serviced sites and random camp sites along with backcountry camping sites. Group sites are also available at some of the campgrounds. Remember to grab your Public Lands Camping pass for both backcountry camping and random camping.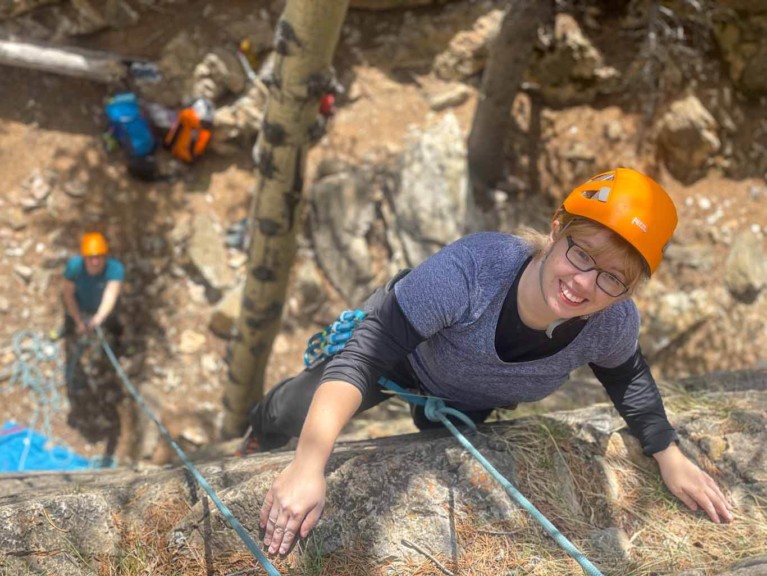 Try Rock Climbing
A favourite activity for the Girth Hitch Guiding team in the Nordegg area is rock climbing! The Alberta Rocky Mountains offer all levels of climbing, with a handful of venues a short hike from road access. Climbers can expect to find sport climbs, trad climbs and even alpine routes.
The David Thompson Climbers Association has done a tremendous amount of development in the last 5 years. If you don't already have a guide book, you can track one down at the local gift shop or cafe just off the main road in Nordegg.
Not ready to go rock climbing on your own? Hire a local guide! Girth Hitch Guiding is one of the premier companies that offer guided rock-climbing adventures in the area. You can choose from a variety of options they have available. You can opt for an introductory course or hire an experienced guide to take you on a multi-pitch route. The possibilities are endless!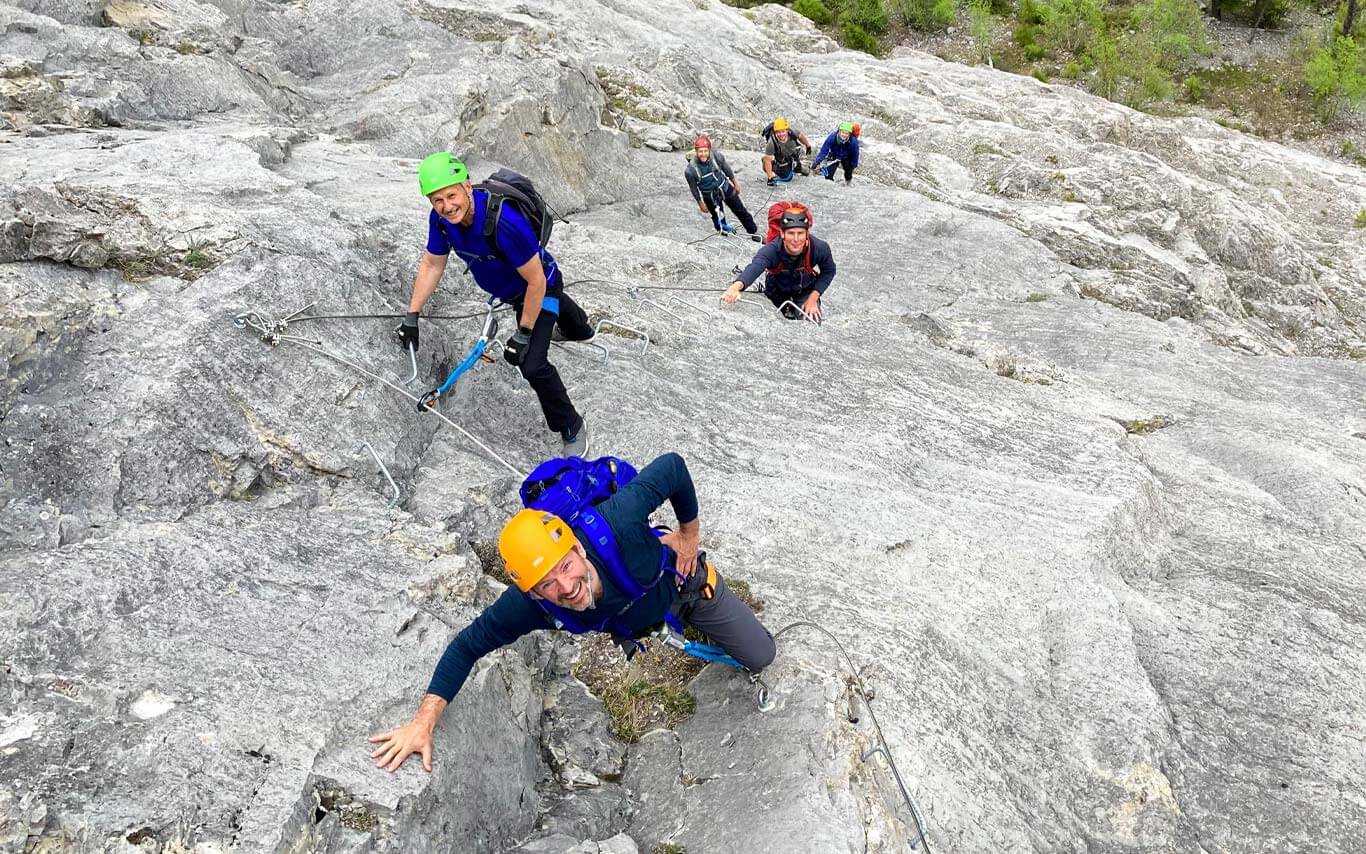 Climb a Via Ferrata
Another favourite activity for the team at Girth Hitch Guiding! There are two spectacular via ferrata routes in David Thompson Country. Via ferrata is Italian for "Iron Road", and it is a climbing route up a mountain using pre-installed ladder rungs and cables. Individuals are securely tied to a cable that runs along the route with safety lanyards and a harness.
The Fox is great for beginners, while the second route called From Nordegg with Love is designed for individuals with more experience. Both are great adventures and offer spectacular views of the surrounding mountain landscapes. Individuals under the age of 16 must be accompanied by a guide on via ferrata routes. If you have never been on a via ferrata before, it is highly recommended that you hire a guide.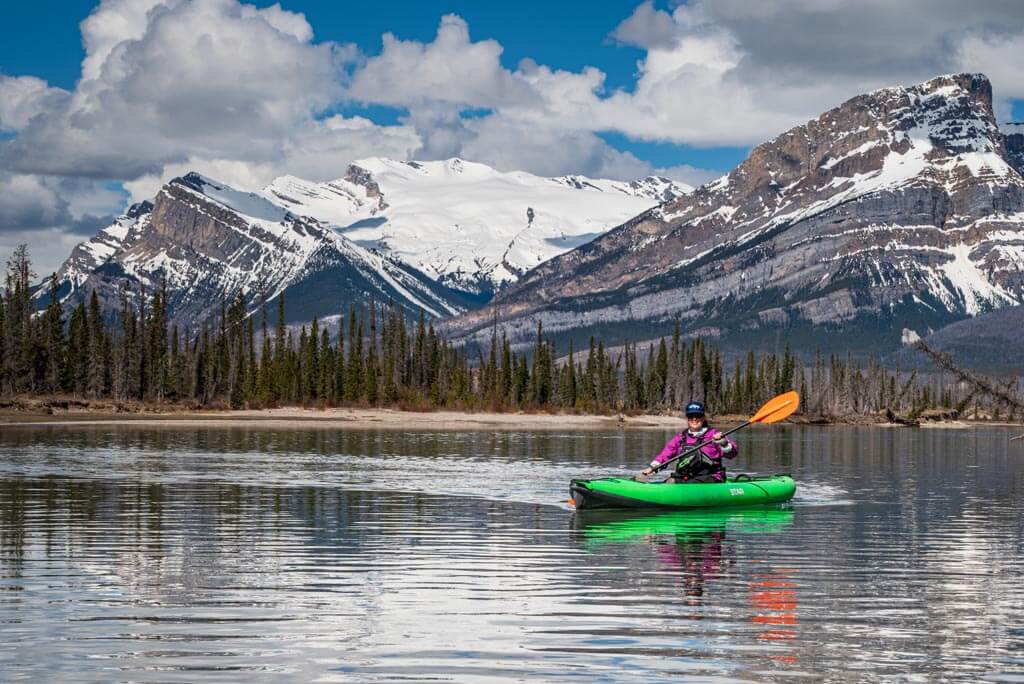 Adventure water sports are yet another draw for visitors to Nordegg. There are a handful of rivers and lakes in the area, along with the North Saskatchewan River which runs through the David Thompson Country. Individuals can take their own boat to any of these lakes and rivers, or they can hire a local guide company to take them on a tour.
Both Fish Lake and Goldeye Provincial Parks have boat launches. Water levels in the rivers, streams and Abraham Lake can be unpredictable, make sure you are properly prepared to be out on the water.To book a guided padding trip, visit our
Nordegg Adventures page
.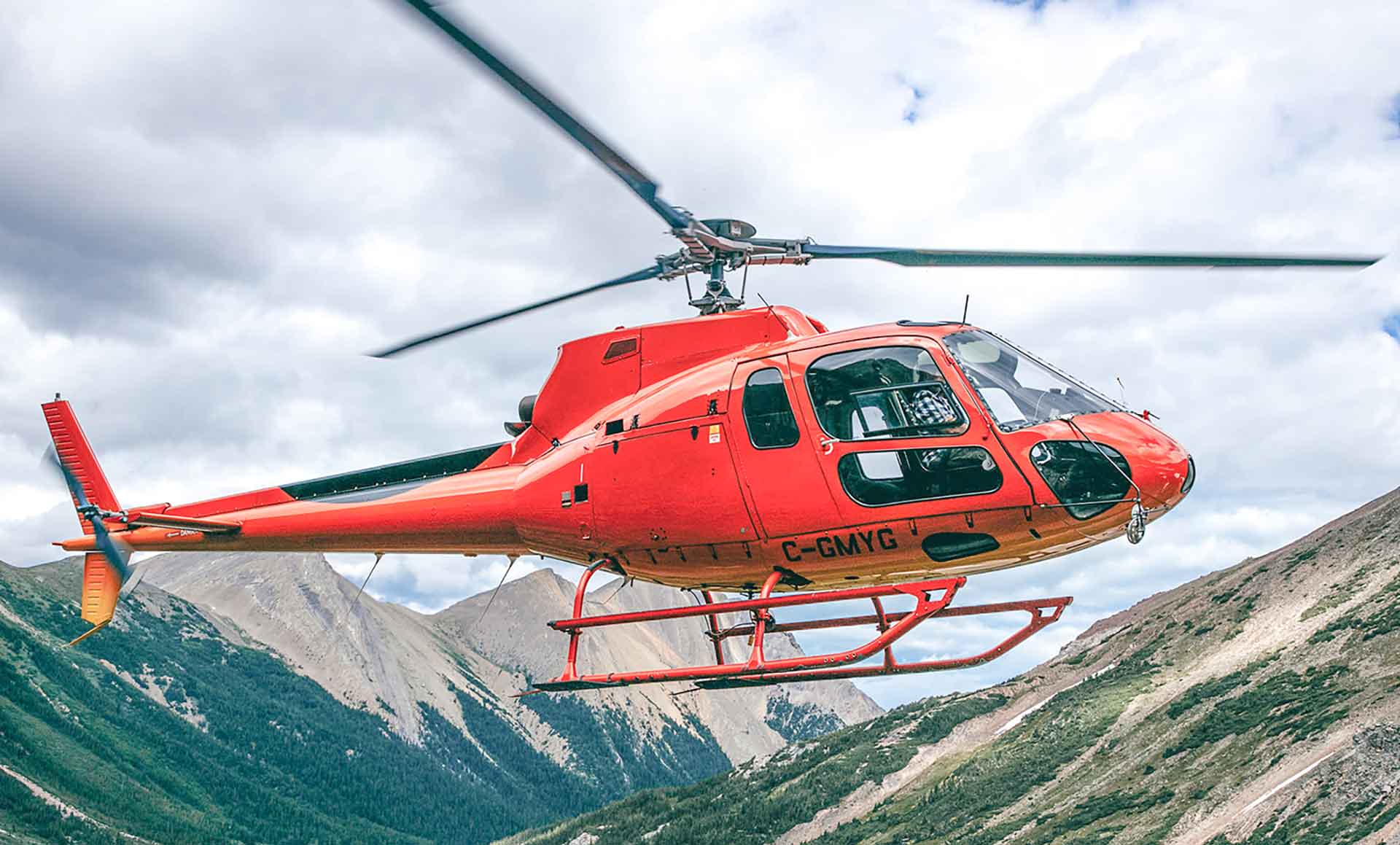 Rockies Heli Canada Helicopter Tours offer an exhilarating experience with views of the David Thompson Highway, Cline River Valley, and Columbia Icefield. Get a bird's eye view of glaciers as you soar over the majestic landscape. Enjoy breathtaking views of the Columbia Glacier, and take in the beauty of nature from a unique perspective. Experience an unforgettable journey with Rockies Heli Canada Helicopter Tours!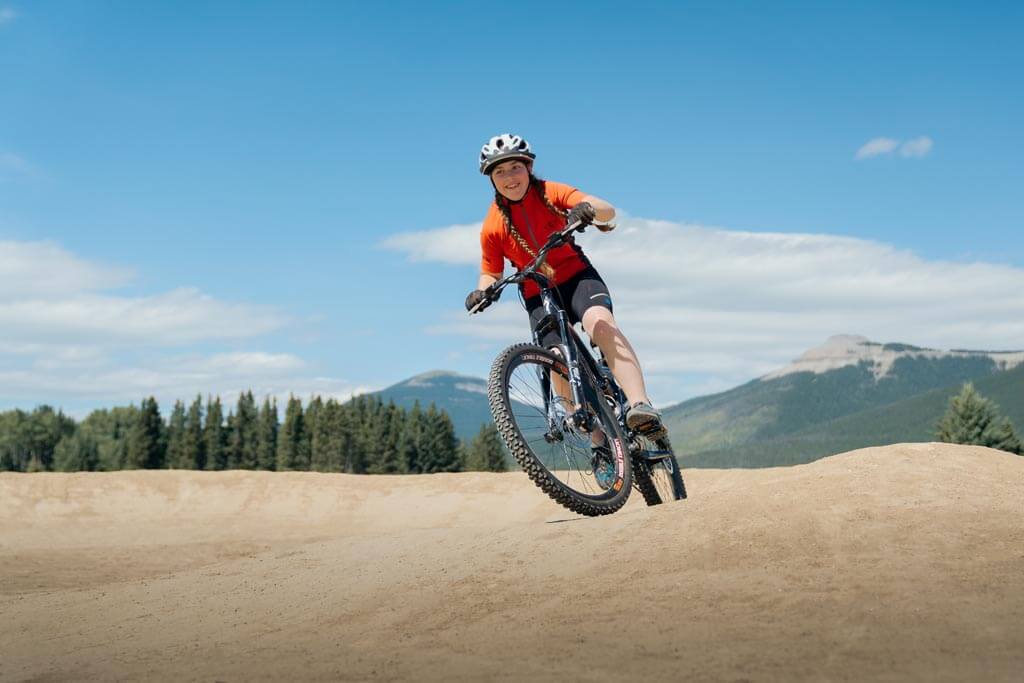 Mountain Biking
The sport of mountain biking is quickly growing in popularity, and Nordegg is just another place where visitors will find a range of trails for all biking abilities. If you're looking for a scenic cross country trail or even a technical downhill trail, there are options available. Fish Lake (Shunda Lake) and Nordegg area have a few easy-intermediate trails.
A favourite is the Fire Smart Trail which can connect over to the Goldeye Lake Trail. Looking for something a bit more technical? Try some of the trails located in South Nordegg. A reminder to review local maps and information to ensure you are on properly designated trails.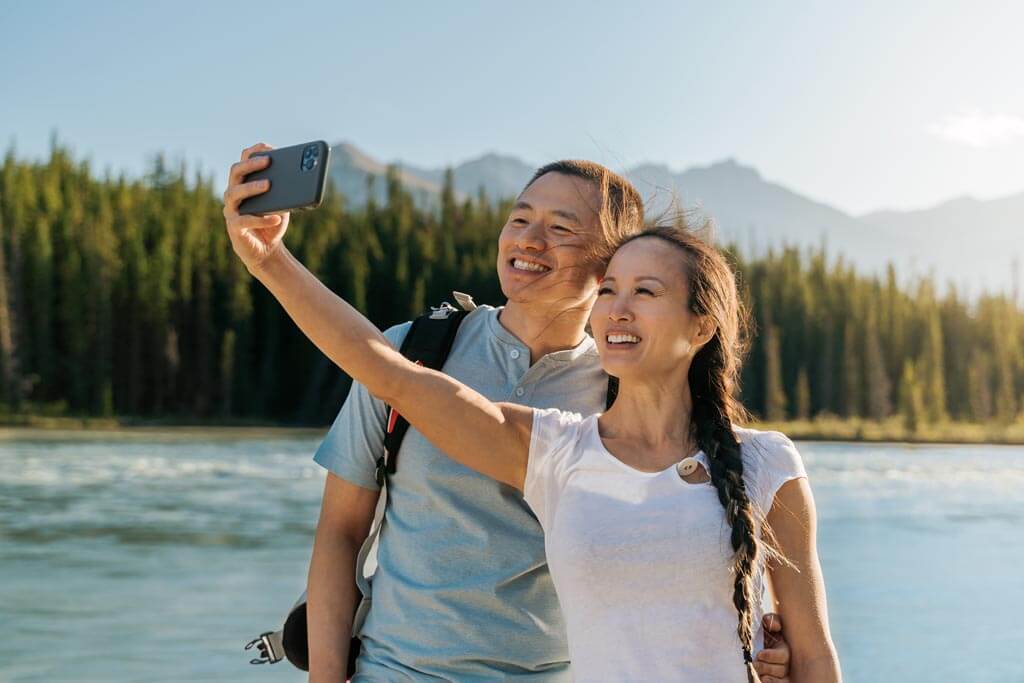 Stop and take photos of the view
Looking at a map, people planning a trip to Nordegg will quickly find out just how close the Rocky Mountains are. The landscape of this area is nothing less than breathtaking with its magnificent mountainous terrain, plentiful waterfalls, serene lakes and meandering rivers.
You can also spot some interesting wildlife like bears, deers, elk, moose and bighorn sheep. Book a private tour or explore the area on your own – you won't be disappointed! Looking for an adventure along with some sightseeing? – try a
helicopter tour
! Explore Nordegg has some unique hiking and photography tours – visit our
Explore Nordegg page
.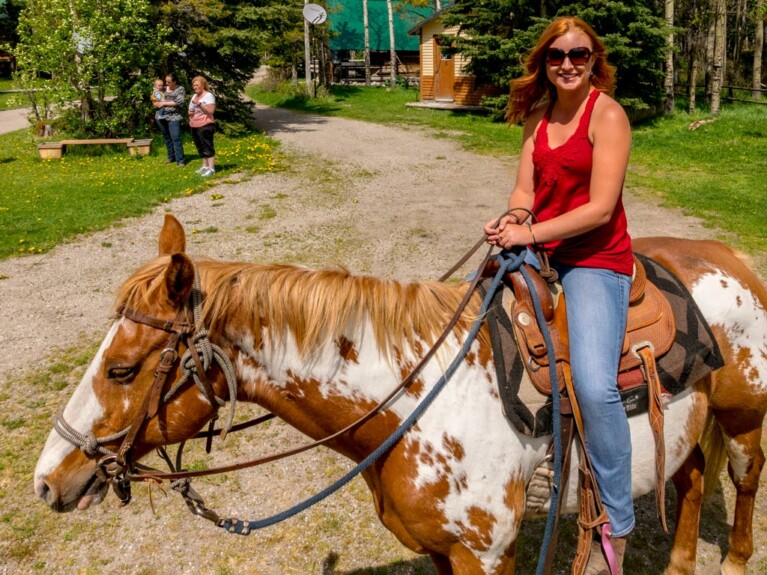 Horseback riding
For those looking for an unforgettable adventure in David Thompson Country, a horseback excursion is the perfect choice. With tour operators offering single or multi-day trips, there's something for everyone. These trips offer a unique opportunity to explore the countryside in a way not possible with regular tours. You can take in spectacular views while enjoying the thrill of riding across rugged terrain and peaceful meadows.
Visitors to the area can also explore the area on their own, but be sure to check local maps and regulations.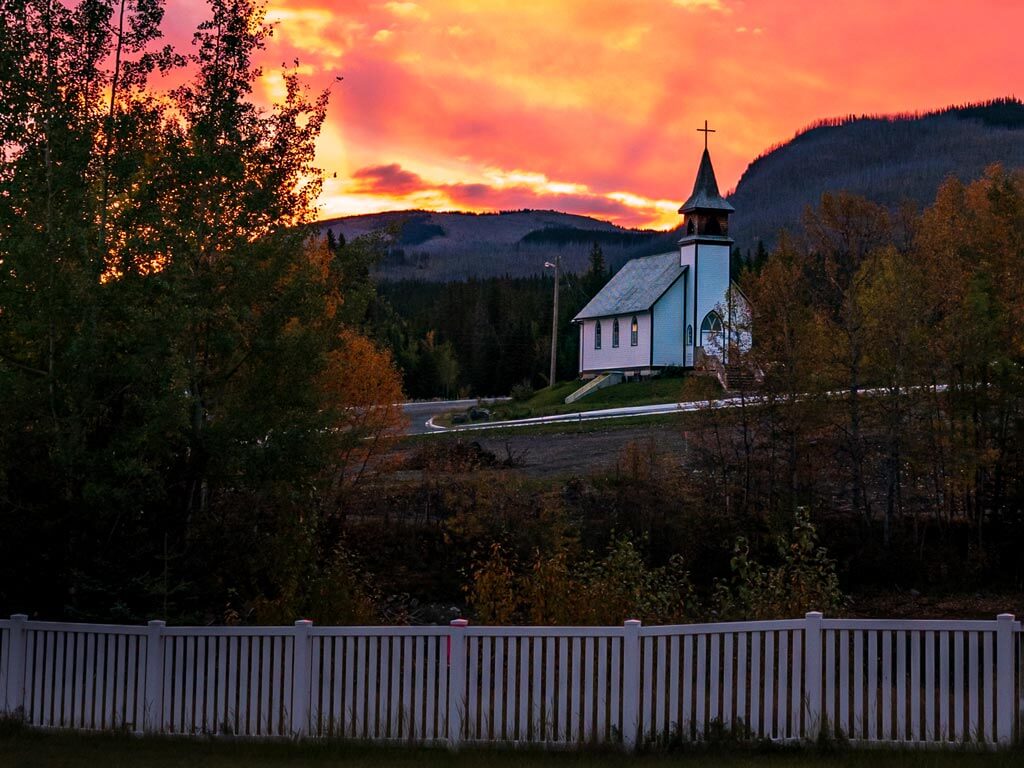 Visit a Historic Site
Nordegg has a very unique history and there are a few fun ways to learn about the history of the area. The Nordegg Historic Site is located right in Nordegg, and showcases the ghost town and mining site at Brazeau Collieries. The Nordegg Heritage Museum has a great exhibit with some captivating stories, and offers guided tours, exploring a number of the historic mine-site buildings. Make sure you check in to book your tour, as tour times are limited.
There are also a few historic points of interest in David Thompson Country including Siffleur Falls and Mount Baldy Fire Lookout. Heading further west, you can find various stops and points of interest along the North Saskatchewan River.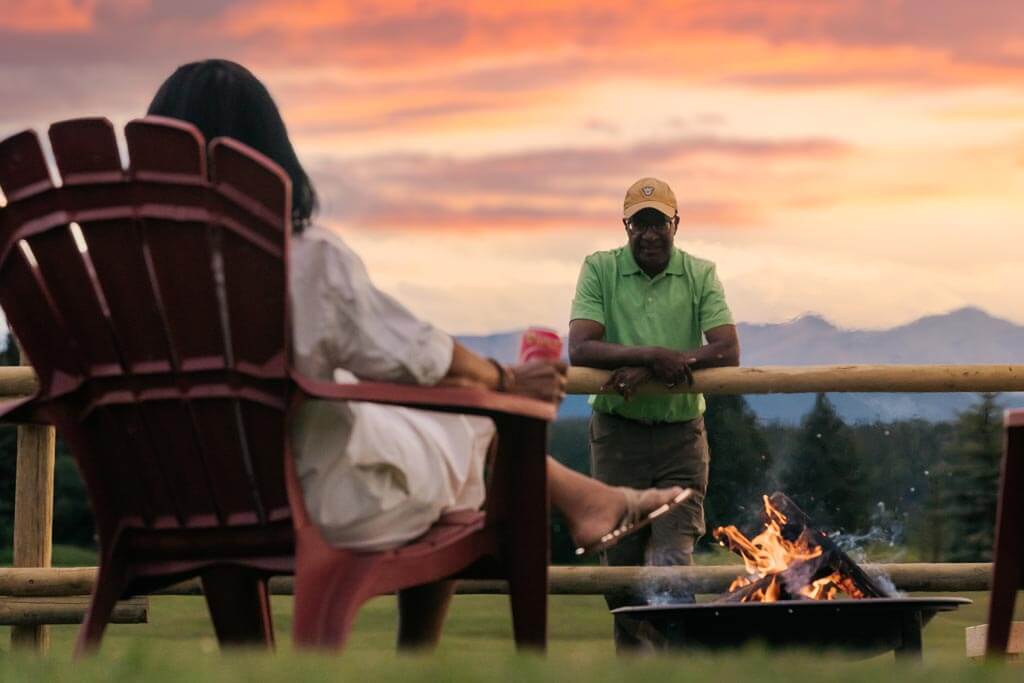 Remember to Recharge and Refuel In Nordegg after a day of Adventures!
Did you work up an appetite after a big day of exploring and adventuring? Ice-cream, pie, burgers, fries, espresso and other delicious eats are all available in Nordegg. Be sure to check out one of the cafes or food stops at the end of the day – Miners Cafe, Nordegg Canteen and the Beehive Market are all great stops! To book hiking, paddling and photography tours, visit our Nordegg Adventures page.
For more on rock climbing, visit our adventure pages, or our Via Ferrata page for more on the other tours and attractions mentioned here, visit the links above or Travel Alberta's website.
Explore Nordegg & Abraham Lake | Roam Creative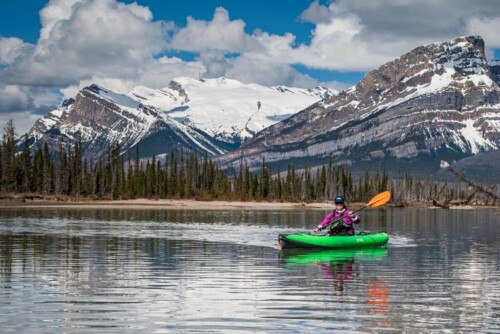 Explore Nordegg & Abraham Lake | Roam Creative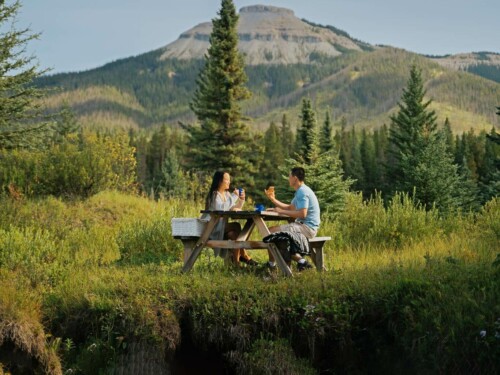 Explore Nordegg & Abraham Lake | Roam Creative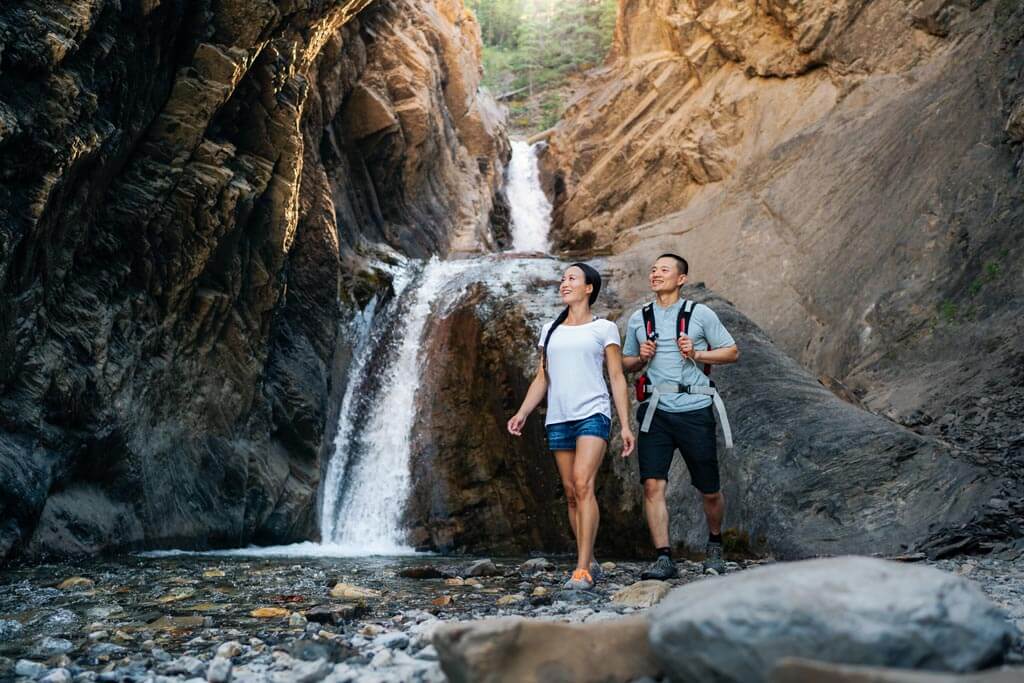 Explore Nordegg & Abraham Lake | Roam Creative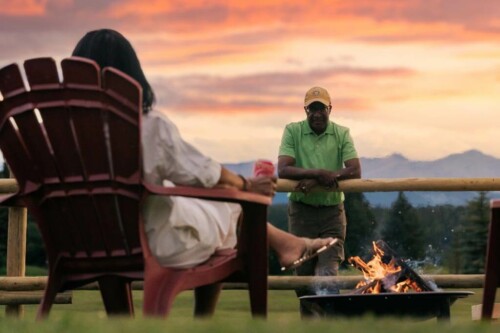 Explore Nordegg & Abraham Lake | Roam Creative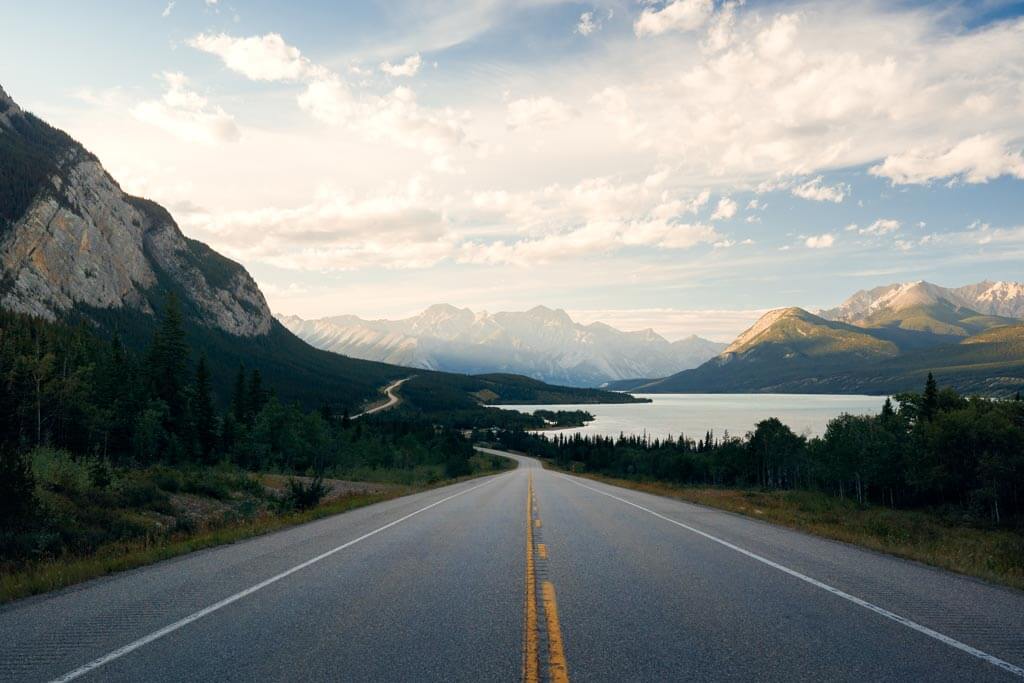 Explore Nordegg & Abraham Lake | Roam Creative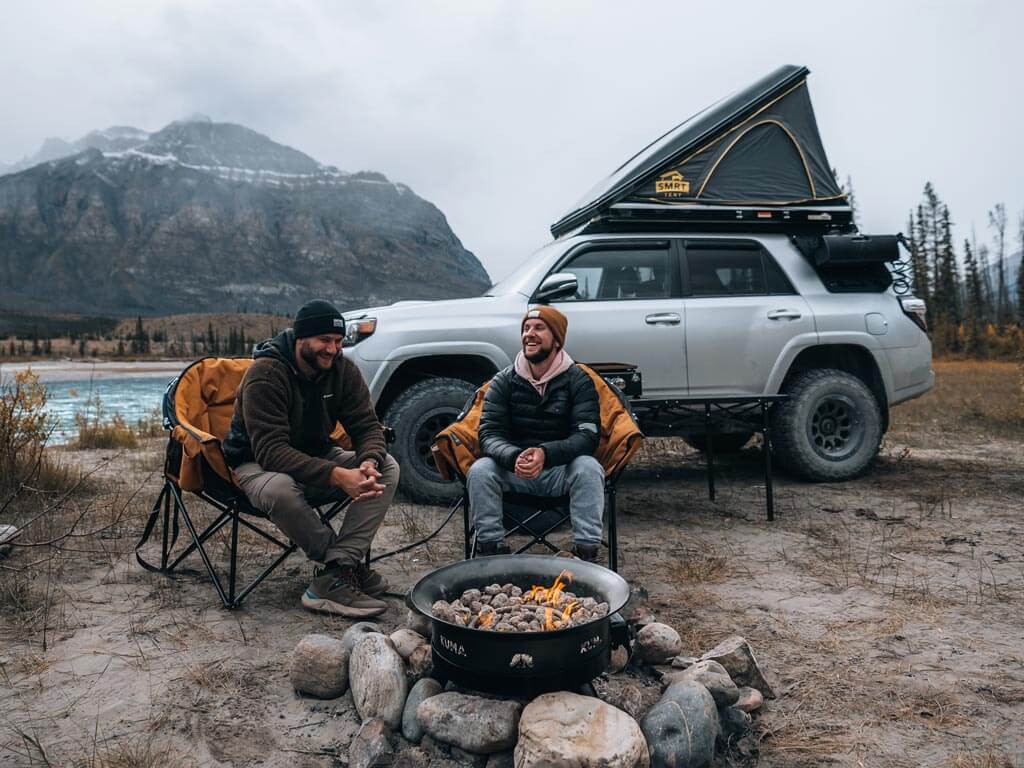 Explore Nordegg & Abraham Lake | Roam Creative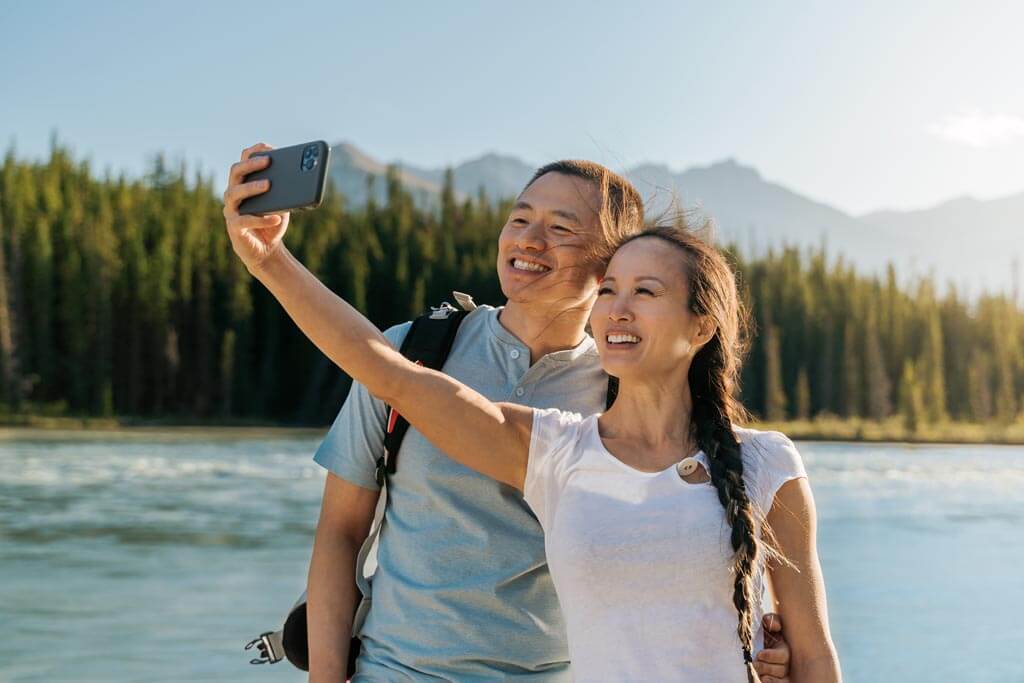 Explore Nordegg & Abraham Lake | JP Fortin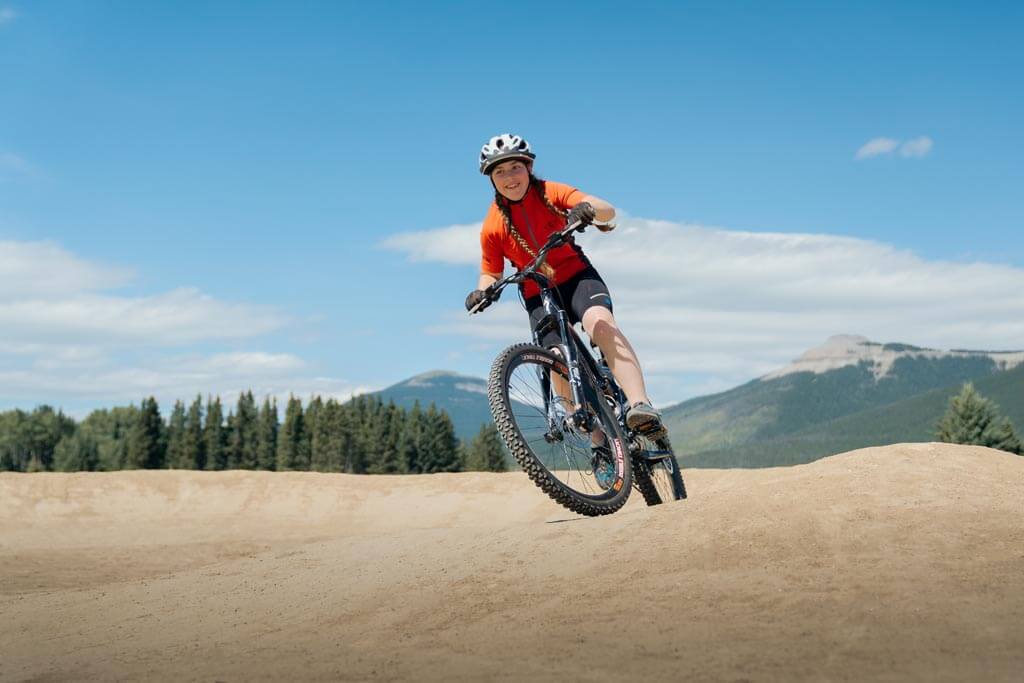 Explore Nordegg & Abraham Lake | Roam Creative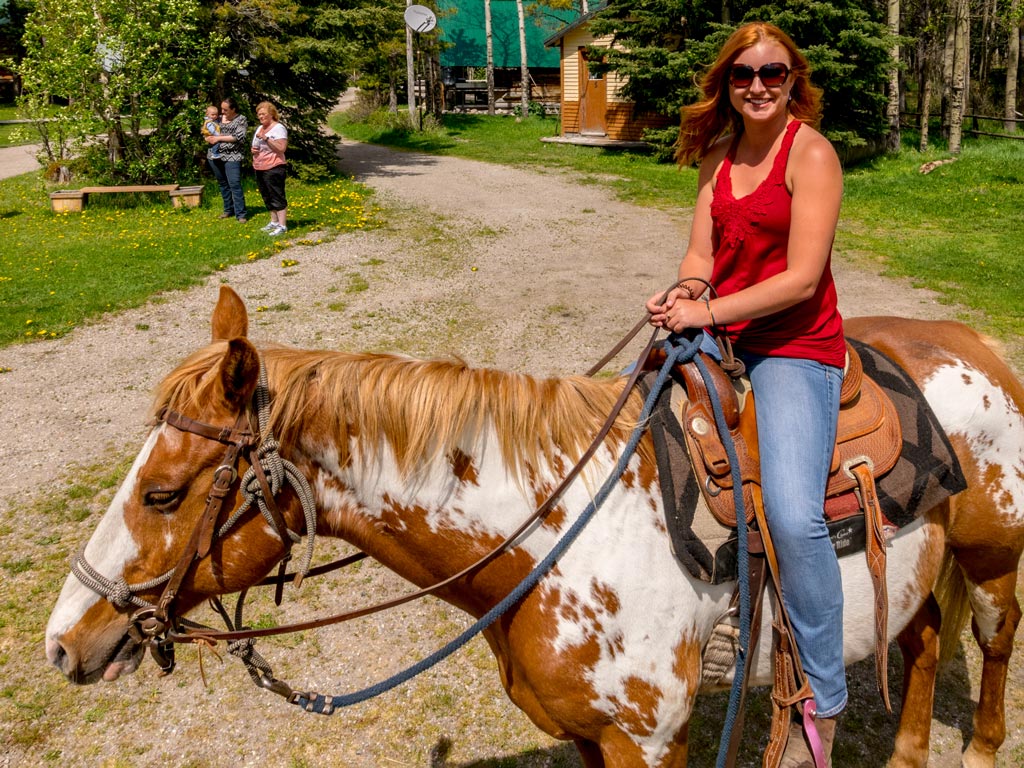 Explore Nordegg & Abraham Lake | Roam Creative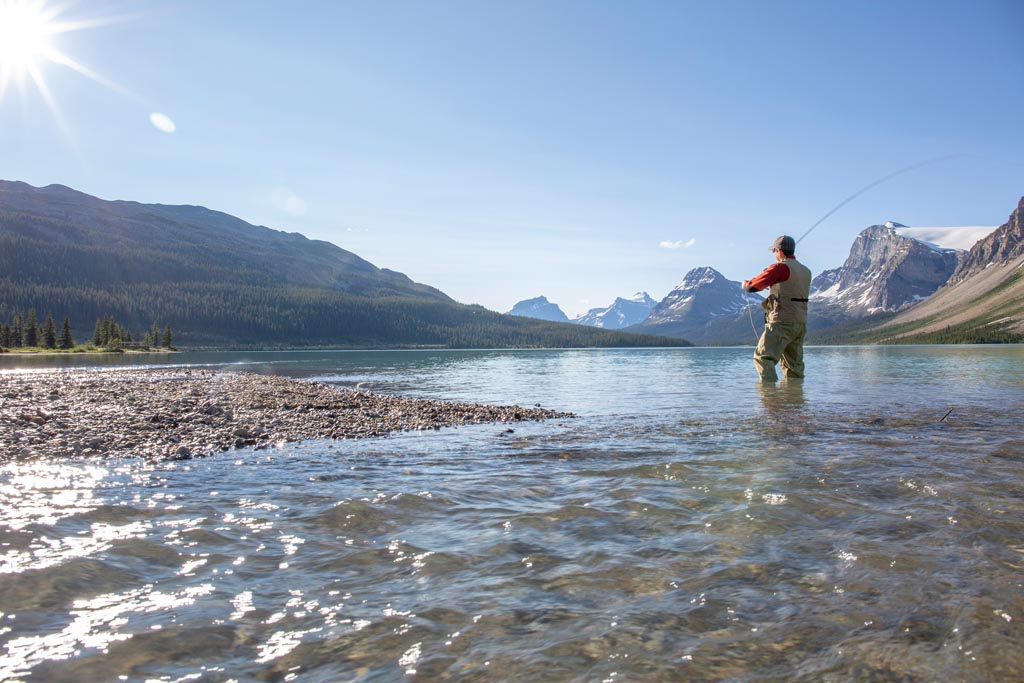 Explore Nordegg & Abraham Lake | Roam Creative